Upgrades and Updates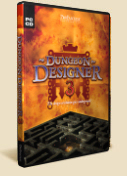 Updates
We at ProFantasy are constantly striving to improve and polish our software titles. We make bug-fixes and many general improvements available as updates for free. You can download these from your registration page. On the Products & Downloads page click the download button for the respective program and you'll find any updates listed there.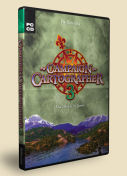 Upgrades
ProFantasy aims for a long product life cycle, but occasionally we release major new versions. If you've ordered just before a new release, you'll get a free version, with tiered discounts going back over a year. For all other registered users of the previous version, we still offer discount upgrade prices.
As an additional benefit during the transition to CC3, if you are order an add-on product, and we update the art within a year of your purchase, you'll get that art upgrade free.
The CC3 Upgrade from previous versions includes compatibility updates allowing you to use any add-ons you possess with the CC3. Get more info here.
Please check out our upgrade pages for Campaign Cartographer 3, Dungeon Designer 3, and Fractal Terrains 3 for additional details on these specific products.