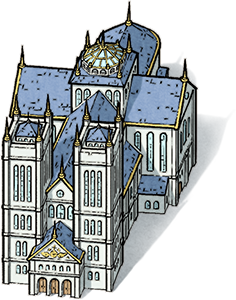 Did you always want to soar over the roofs of your city for an unobstructed view of its roofscape and skyline? You can now with the Isometric Cities symbol set.
From the sprawling imagination of award-winning cartographer Mike Schley comes a new way to portray your urban settings in Campaign Cartographer 3 Plus, featuring leaning shanties, decrepit ruins, gleaming palaces and soaring towers all in glorious isometric perspective.
Unashamedly old school in outlook, but with the quality and beauty you'd expect from a master mapmaker, the Isometric Cities features hundreds of high-resolution symbols and textures and all the tools, effects and templates you need to create breath-taking city views of your own. All buildings and objects, be they houses, workshops city walls, tombs and crypts, boats and wagons, or shrubs and trees - come in four cardinal views so you see and display them from all sides.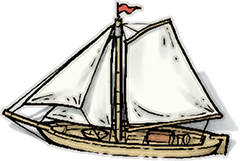 Mike Schley is an illustrator and cartographer who has worked for top clients such as Wizards of the Coast, Scholastic Paizo and Decipher and with settings such as Star Trek®, Lord of the Rings®, The Forgotten Realms® and Star Wars®.
Climb unto the rooftops and soaring spires, if you dare, of the Isometric Cities!