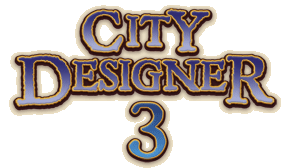 CD3, the latest version of our award-winning map-making software is out now, with amazing new features and artwork.
The design revolution hits the streets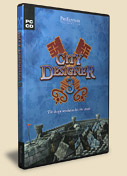 From the smallest village to the greatest metropolis, the City Designer 3 add-on for CC3+ is the only RPG tool that lets you create beautiful, incredibly detailed city maps with ease and speed.
City Designer 3 gives you astonishing control over every aspect of city creation. You can specify everything from global light direction for different zones and districts, right down to the style and shape of each house (even the chimneys). Every detail you could want is easy to find, simple to use - and looks great.
Download a large scale pdf example map (24 Mb) to see the beauty of the City Designer 3 maps.
Let City Designer 3 do the hard work for you. Street Builder creates an entire street of different buildings with just two clicks. House Builder creates custom buildings matching the pre-drawn symbol styles (and you can add your own styles). The street-indexer creates hypertext linking to each location.
You also get more than 2,000 new Smart Symbols for more than a dozen popular styles including Fantasy, SF, Present-day, Gothic, Orcish, Elvish and Classical. Just move a Smart Symbol over a road and it rotates precisely into position.
CC3+ gives you the world.
City Designer 3 lets you go to town with it.
CD3 Screenshots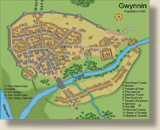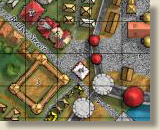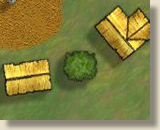 See more examples in the gallery!