User-contributed Tutorials
The users of Profantasy's software out there are creating a lot of wonderful maps. Now they are also sharing their knowledge and mapping techniques with you!
CC3 YouTube Channel
Joe Sweeney has collected all his excellent video tutorials in a convenient YouTube channel. If you are looking for a specific topic, he has also sorted them in a variety of playlists:
CC3 Video Tutorials
Joe Sweeney takes you through creating overland maps with CC3 and using sheet effects to enhance them. Originally published in the Cartographer's Annual 2008, these tutorials are simply to useful to not make them generally available.
You can also download the complete video files to view them offline. If you want to read up on the features shown in the tutorials, you will find the CC3 User Manual on your registration page.
Part A - Introduction
Click here for more CC3 and CC3+ overland video tutorials.
DD3 Video Tutorials
Joseph Sweeney has created a set of video tutorials showing the creation of a dungeon floorplan with Dungeon Designer 3. It is an excellent introduction to the basic features of the program and also contains lots of useful hints and tips for more advanced users.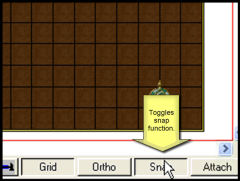 Tutorial 1:
Quick and Easy Dungeon Building
Joseph takes you through his approach to drawing rooms, floors and walls to create your dungeon layout.
View Video (wmv-format, 25MB)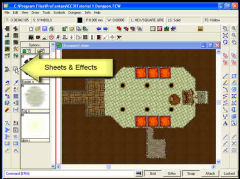 Tutorial 2:
Customizing Sheets and Exporting Maps
In this tutorial Joseph takes a look at adding and changing sheets effects on your maps, and also discusses exporting maps in bitmap format for use in virtual rpg tabletops.
Warning!
There is a small error in the video that can cause your CC3 to crash: Don't export at 13,000 pixel wide, it should be 1,300 pixel instead.
View Video (wmv-format, 15MB)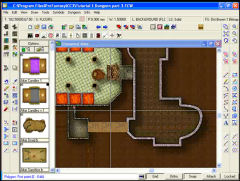 Tutorial 3:
Creating Custom Rooms and the Use of Layers
Joseph delves deeper into the functions of CC3 and DD3 to show you how to create rooms with more complicated layouts.
View Video (wmv-format, 31MB)
All-in-one Download
You can also download all three videos together to view them offline at your leisure. Just click this link and save it to your hard drive: Download Videos (zip-file, 67MB)
Feedback
We would be happy to hear your feedback on these video tutorials. Did you like them? What could be improved? What topics would you like covered? Head over to the community forum and post your comments.
PDF Tutorials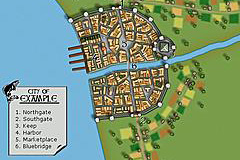 City Designer 3 Tutorials
ProFantasy community member and Cartographer's Guild award winner Gandwarf has created this amazing series of pdf tutorials for City Designer 3. They take you through the complete process of creating settlements from small villages to sprawling cities.
Download Now (11.4Mb)
Check out the forum thread on the Cartographer's Guild for example maps and comments on the tutorial.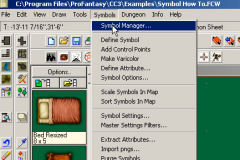 Creating Symbol Catalogs from PNG images
Gerri Broman has compiled a pdf tutorial on how to quickly and easily produce a CC3 symbol catalog from a collection of PNG bitmap images.
Download Now (425kb)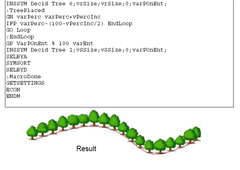 Macro Tutorials
Profantasy community member Jaochim de Ravenbel has written some excellent tutorials on CC3's macro language. He goes from the basics and very simply macros to some amazingly detailed stuff. This is essential reading for anyone wanting to write their own macros.
So far Joachim has written two tutorial parts, and he'll be adding more in the future. You can check his community forum thread for updates.
Download Now (407kb)