Master Mappers
The title of Master Mapper is bestowed rather than requested. We observe what goes on. We see what happens. There are thousands of excellent and active Campaign Cartographer mappers out there but, from time-to-time, one stands out from the rest. One is more deserving than the rest. One becomes a Master Mapper.
---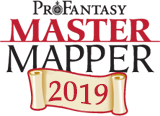 2019 : Sue Daniel
Sue Daniel (Loopysue on the forum) has been an extremely helpful contributor and great artist in the ProFantasy community, making the choice for Master Mapper in 2019 an easy one:
She creates many beautiful maps and sharing them with the community.
She is always there to answer questions from the community in the most diligent way
She takes the tools and resources of Campaign Cartographer 3 to their limits and beyond.
She contributes her knowledge and work both on the RGPMaps blog and in the Cartographer's Annual.
Read more and see samples of Sue Daniel's work on the ProFantasy blog.
---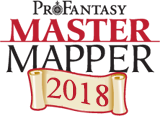 2018 : Christina Trani
Christina Trani (Lorelei on the forum) has been amazing the ProFantasy community with her gorgeous maps for years now and we think it is only appropriate to honour that:
She creates many amazingly beautiful maps.
She pushes the boundaries of what can be done in Campaign Cartographer, expanding the horizon of all its users.
She is active in the Facebook user group and the community forum.
And she supports and contributes to the Community Atlas project.
Read more and see samples of Christina's work on the ProFantasy blog.
---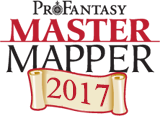 2017 : Joe Sweeney
Joe Sweeney has been the household name in video tutorials for the longest time and it is high-time his work recognized:
He helps so the community with his highly instructive video tutorials.
He designs templates for highly re-usable dungeon and starship stiles.
He draws beautiful maps.
Hosting and contributing to a tiled texture collection for anyone to use.
And he runs a whole Master Mapping Class website.
Read more and see samples of Joe's work on the ProFantasy blog.
---
2011 : Jean-Michel Bravo
Jean-Michel is unusual even amongst Master Mappers for the breadth of his talent:
He creates beautiful maps.
He writes macros.
He develops new map-making techniques.
He supports the community forum.
And he even programmed an XP, the CC3 name for add-ons.
Read more and see samples of his work on the ProFantasy blog.
---
2003 : Allyn Bowker
Allyn's star shone out in 2003, and he shows no sign of letting up. He deserves the award for:
His innovative map-making
His assistance in helping other CC2 Pro users in creating maps
The excellent mapping resources at his Dark Leagues website
---

2002 : John Csaky
The tireless John Csaky has been a great boon to the CC2 Pro community for years and his efforts continue through to 2004. His contributions include:
The Symbol and Floorplan Challenges - an annual collection of users' contributions
Technical support, hints and tips on the CC2 Pro list.
His website full of CC2 tips, maps and symbols sets.
---

2001 : Chris Golden
In the face of stiff competition, Chris Golden was made Master Mapper 2001 in recognition of:
His XP development
His involvement in the excellent Harn mapping project.
---

2000 : Ralf Schemmann
Ralf Schemmann was given the title CC2 Master Mapper 2000 in recognition of:
His completely new and innovative mapping styles, made available to other users as templates.
The World of Jhendor, a beautiful online world, completely mapped in CC2.
---

1999 : L Lee Saunders
L Lee Saunders was given the title CC2 Master Mapper 1999 in recognition of:
Great mapping skills which have been used to create attractive maps as well as useful cartouches and symbol libraries for others.
Useful mapping suggestions both to CC2 Mail-listers and software suggestions to us, some of which have been or will be implemented.
Excellent symbol work for City Designer, both in the difficult task of replicating original work by a non-computer artist and in creating an attractive symbol catalog of his own.
Programming new fractal XP commands to work with CC2.
---

1998 : Lonny Eckert
Lonny Eckert was given the title CC2 Master Mapper 1998 in recognition of:
Organising a web-wide CC2 mapping project.
Designing a large number of heraldic devices as well as offering us advice on heraldry
Creating great maps (some of which are available in our download area)
Writing CC2 tutorials to help new users