BILL1 FTPRO COLOR SCHEME
This is one of 17 .lgt color scheme files that I have done so far for FRACTAL TERRAINS PRO. I am working on additional color schemes based upon real NASA / USGS color data - and will be submitting more color schemes as time goes on. This is my way of promoting FT PRO - and offering users much more free and useful tools to aid in creating their own model planets as well. Enjoy - and keep watching for even MORE contributions. This is offering #1 of 17!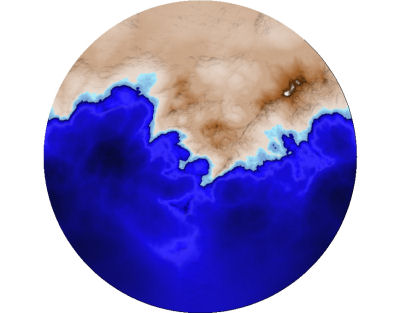 Even if you don't own Campaign Cartographer, you can view and print any of these maps using CC3 View, the free CC3 Printer and Viewer, downloadable here.