The Continent of Qaiyore
This is a map of the continent of Qaiyore, the setting for a long-running PBeM game of interactive history, done using the new Mercator style pack. It is a very large map, roughly 10,000 by 8,000 miles in scale.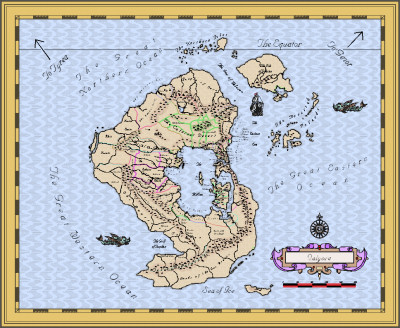 Even if you don't own Campaign Cartographer, you can view and print any of these maps using CC3 View, the free CC3 Printer and Viewer, downloadable here.